Tuesday, April 17, 2007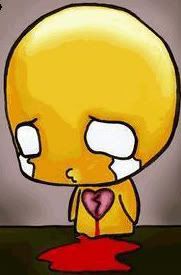 I decided to leave the train and go on a roller-coaster ride. After three months of loops twists turns ups and downs I was thrown out. I was told very kindly to go because I deserved to be on a better roller-coaster, one that had more thrills, more loops and higher highs. The one I was on wasn't sure if it would hold in the future – not that it was rickety or anything, it was just not sure about what was coming, considering this global warming thing - everything is possible. And so I was given back my ticket. I cried and cried until I started all over again. I truly enjoyed the ride. We did not have lots of change to buy candy floss and soda but the bar of chocolate was enough. I was happy. I cared. I gave. And I really gave. I listened. I was nice. Maybe I was too nice.
In short, I was dumped a week ago and now I am on the bilaz train.
Nakeel
, I hope you are off my seat and you replenished my goody bag.
Labels: Dumpville